Healthy Eating and How to Get the Right Advice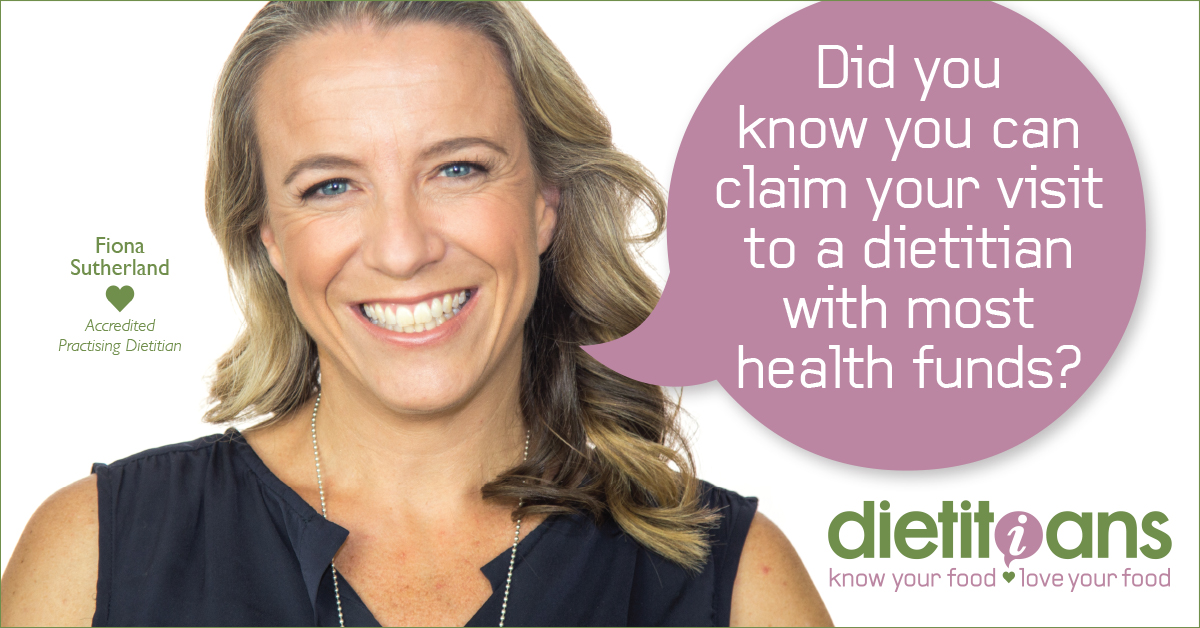 Interest in health and wellness is growing; with blogs and magazines full of fresh, healthy recipes and fitness tips. Perfect.
But with an ever-growing pool of health experts and advocates sharing their thoughts on nutrition, it's understandable that trying to stay fit and healthy can all seem a bit confusing. When looking for nutrition advice and understanding the latest health information, it can be downright frustrating to know which expert does what and how it relates to your food habits.
It's all healthy – what's the difference?
To clear up the confusion, and help you make an informed decision, we've broken down the difference between many common health professionals.
Those who have completed years of study are usually more than happy to share their credentials, but knowing what they mean will help you feel better as well as save time, confusion, and frustration.
Your GP can provide basic nutrition advice regarding healthy eating for the general population. Although GPs are taught the fundamentals of nutrition in their studies, they often have strong ties with community dietitians, and thus refer patients on for specialised nutrition advice.
Health coaches – Growing interest in health and wellness has seen the number of basic nutrition courses dramatically increase in recent years. Unfortunately the emergence of bargain daily deals and celebrity-endorsed, online short courses means that the experience and knowledge of health coaches is highly varied. Please note that these courses are only the first step in a health and nutrition career, and further study is required to qualify for professional recognition.
Personal Trainers (PT) – A PT is a professional qualified to assist individuals to achieve their fitness and physique goals. PTs prescribe exercises and ensure the correct technique is used to avoid injury. While their qualifications can vary between certificates, diplomas, and degrees, most PTs have a basic knowledge of healthy eating and can give general advice based on the Australian Dietary Guidelines. PTs are not qualified to offer tailored nutrition advice, or prescribe nutrition supplements or medicines. Further information can be found in the Fitness Australia Nutrition Advice within Scope of Practice for AusREPs guide.
A naturopath uses a combination of approaches including herbal medicine, nutritional medicine, homeopathy and lifestyle advice in their practice. Their training will generally range from an undergraduate degree to a three to four year Diploma of nutrition or nutritional medicine.
A nutritionist can work in a number of settings, but essentially aims to provide information about health and food in order to help individuals and groups improve their health. Unfortunately the title 'nutritionist' can be confusing as there is currently no legal protection over the use of this credential, so many people incorrectly claim the title without having completed the appropriate and well-established tertiary undergraduate or postgraduate nutrition degrees.
An Accredited Practising Dietitian (APD) is accredited by the Dietitians Association of Australia (DAA), and is the only nutrition credential recognised by the Australian Government, Medicare, and most private health funds. APDs are required to undertake a minimum of four years at university, maintain ongoing professional development throughout their career, and are equipped with an in-depth knowledge spanning food, biochemistry, physiology, and clinical nutrition.
An Accredited Sports Dietitian is an APD that has undertaken further training in sports nutrition and has extensive practical experience helping fit and active people achieve their goals. They provide strategies to maximise wellbeing and performance by using a combination of wholefoods, sports products, and supplements tailored to an individual's unique needs.
So save yourself time and frustration by talking to an expert that can tailor a nutrition plan to your unique energy needs – you'll help you and your wallet feel better!
For more information on what an Accredited Sports Dietitian can do for you, check out our video below or subscribe to our Nutrition Bites newsletter.