The Importance Of Weight At The Melbourne Cup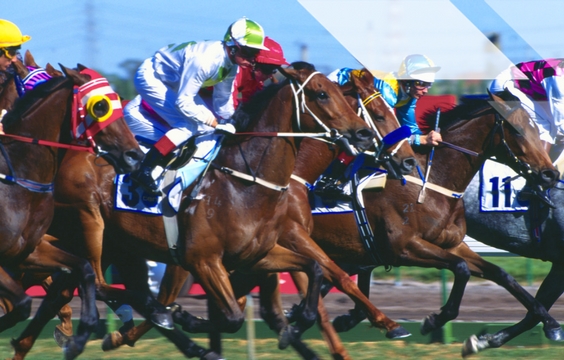 While Spring is in the air and racegoers are selecting their trackside outfits, one group of people is focused on another area of the Melbourne Spring Racing Carnival: weight.
Jockeys are famously focused on maintaining a low body weight – sometimes with poor results! But unlike some weight category sports, jockeys are required to have strength, cardiovascular fitness, and specific handling skills because of the strenuous nature of their profession. Because of this, nutrition plays a very important role in the success of jockeys on raceday and throughout their career.
So what can jockeys teach you about good nutrition?
The challenge of making weight
Race meetings often have between 7-9 races scheduled on the day and jockeys will seek to maximise the number of horses, or rides, they can take throughout the meet. As each horse and each race is subject to its own weight requirements, professional jockeys face significant pressure to maintain a low body weight and consistently perform at their best throughout. Although riding weights in Australia range from the minimum 53 kg up to approximately 61 kg, many jockeys strive to be the minimum weight as this maximises their opportunity for taking any ride at a given race meeting. If jockeys fail to 'make weight' for a given race, it can lead to fines and suspensions or being forced to miss races.
This need to 'make weight' has caused some jockeys to turn to extreme measures to control weight including severe dieting, laxatives, and appetite suppressants. Others have turned to the use of saunas, hot baths, and diuretics in an attempt to facilitate fluid loss. Under the Rules of Racing however, appetite suppressants, diuretics and other medications are not allowed to be used by jockeys. These extreme measures are detrimental to jockeys and can cause a drop in performance. Concentration and coordination can be compromised by energy depletion and dehydration, and this risk should be minimised where possible to help jockeys perform at their best physically and mentally.
The challenge of race day
Unlike many weight category sports, jockeys must compete at their designated weight and 'weigh in' after each race at the set weight. In many cases they may also have more rides afterwards at a similar or even lower weight, meaning that they may consume very little food or drink between races and still have to perform at their best until racing is completed for the day.
Because of this, jockeys will prioritise foods that provide maximum energy for minimum weight on race days. Using sports products such as sports bars, gels, or meal replacement drinks are ideal in this situation as they are a concentrated source of energy for jockeys and still very light weight. Importantly, due to the varying number of rides at a given race meeting, jockeys will work closely with a sports dietitian in preparation for major race meets to ensure that any changes to their schedule don't negatively affect their race day nutrition plan and therefore performance.
After race day is over
While racegoers and owners toast the jockey's success with champagne, post-race drinks look a little different for professional jockeys. Once the day's racing is completed, the first goal is to rehydrate as soon as possible, typically with sports drinks to quickly replace fluids and energy. However, recovery must also balance the need for any further racing such as if the jockey needs to weigh in again within a few days (i.e. during the Spring Racing Carnival). In particular, drinking too much alcohol can make it harder for them to make weight the next time.
Continuing their immediate nutrition recovery, jockeys typically follow up their fluid intake with easy, portable, and nutritious foods such as fruit, cereal bars, milk based drinks, canned and dried fruit, and nuts. They will normally have a 'proper' meal within 2-3 hours of finishing the day's racing and ensure it is carbohydrate based with a good source of protein (e.g. bowl of rice with stir-fried meat and veggies) to promote muscle refuelling and recovery.
Practise makes perfect
As with training, and in other sports, practising different nutrition tactics for race day is paramount. Jockeys will practise nutrition strategies, suited to each individual, under close supervision of a sports dietitian before implementing them at major race meets. Choosing the right race day nutrition plan ensures that the individual jockey's needs are met and ensures they can perform at their best for every ride.
For more information about making weight, refer to our fact sheet or contact an Accredited Sports Dietitian for a tailored strategy.