Spilling the Beans on Caffeine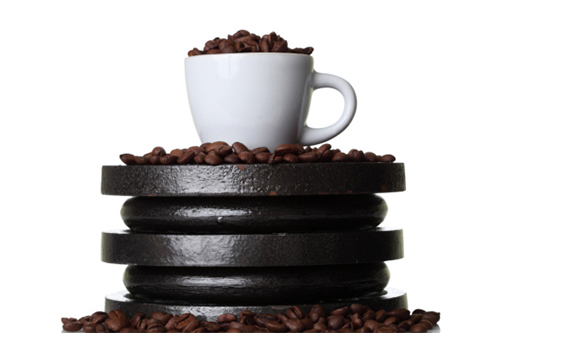 It's no surprise to see a row of bikes leaning up against a cafe wall at a mid-ride turn around point, Ironman Chris McCormack has been quoted as saying his secret weapon when the going gets tough is either Coca-Cola or Red Bull, cricketer Kevin Pieterson reports using Red Bull to help his concentration and Serena Williams even requested an espresso during a recent Hopman Cup match. What is it about caffeine? Can it really be that good for performance? Let's have a look at the facts of caffeine and its potential on your performance.
Who?
As you can see from the introduction, caffeine can have positive performance improvements across a range of different sports and in both males and females. Performance improvements of ~3% have been found in the lab, however, it is difficult to predict precisely improvements we can expect from caffeine in 'real life' training and racing, as other factors such as tactics or weather conditions can influence results. It's also important to know that individual responses to caffeine are highly varied. Some athletes may find that caffeine can have negative effects on performance with others find that caffeine offers them no benefit at all.
Why?
It was once thought that caffeine increased the use of fat as a fuel thereby "sparing" muscle glycogen. However, we now know that the most significant benefits of caffeine come from its effects on the brain. More specifically, caffeine is able to act as an adenosine receptor antagonist. By blocking the action of adenosine, caffeine influences the central nervous system. This can improve your perception of fatigue, resulting in a longer period of sustained work. In simple terms – you can improve your ability to 'go harder for longer' before the effects of fatigue set in, improving your performance.
What?
Coffee, cola drinks, caffeinated gels, caffeinated gum…the array of caffeine containing products available is huge. But is any one source better than another? In general, no. Studies have found that the beneficial effects of caffeine are seen across a variety of different products. Where it becomes tricky is that different products (and even different brands of the same product) have different amounts of caffeine. Knowing how much caffeine you are consuming is important as there can be a fine line between the amount which improves performance and the level at which negative side effects can occur. The list below provides some examples of how much caffeine is found in a range of products – be aware though, formulations frequently change so it's best to double check the packing to be sure.
| | | |
| --- | --- | --- |
| Product | Serve | Caffeine per serve (mg) |
| Instant coffee | 250ml cup | 60 (range: 12-169) |
| Espresso | Standard shot | 107 (range: 25-214) |
| Iced coffee (commercial) | 500ml bottle | 30-200 |
| Tea | 250ml cup | 27 (range: 9-51) |
| Hot chocolate | 250ml cup | 5-10 |
| Coca-Cola | 600ml bottle | 58 |
| Diet Coke | 600ml bottle | 77 |
| Red Bull | 250ml can | 80 |
| Powerade Fuel | 300ml can | 96 |
| PowerBar caffeinated sports gel | 40g sachet | 25 |
| PowerBar double caffeinated sports gel | 40g sachet | 50 |
| Gu caffeinated sports gel | 32g sachet | 20-40 |
| Carboshotz caffeinated sports gel | 50g sachet | 80 |
      Source: http://www.ausport.gov.au/__data/assets/pdf_file/0003/469650/Caffeine_11-_website_fact_sheet.pdf
When?
Unlike some supplements, you often feel the benefits of caffeine soon after consumption (regardless of when levels peak in the blood). Performance improvements have been found regardless of whether the caffeine is taken one hour before an event, split in to doses over an event or taken only in the latter stages of an event when feelings of fatigue are most likely to really kick in. The duration of the event will obviously have an impact on timing of caffeine intake. In shorter events (e.g. cycling criterium, sprint triathlon) where there is little opportunity to eat or drink during the event, having caffeine before the event is the most useful approach. On the other hand, during events lasting several hours (e.g. ironman, marathon) having caffeine before the event and/or topping up during the event, or saving the caffeine for the final stages, is more likely to be beneficial. Individuals should practice a variety of different strategies to determine the approach that works best for them.
Regular coffee drinkers can relax – there is no need to stop having caffeine in the days leading up to an event if you want to use caffeine during an event. Withdrawing from caffeine offers no additional benefit and will more likely lead to negative effects associated with caffeine withdrawal (e.g. headaches, irritability).
How?
So you're convinced that there may be more to a quick coffee stop than the chance to rest your legs and escape the howling headwind. Here's a quick summary of how you can use caffeine to help you go harder for longer:
More isn't better.  Usually ~1-3mg caffeine / kg body weight (e.g. 70-210mg caffeine for a 70kg person) improves performance. Higher intakes won't offer an extra benefit and will more likely have negative side effects (e.g. shakiness or increased heart-rate)
You are unique! Individual responses to caffeine are highly varied – start small
Do the sums. Make sure you have a (rough) idea of how much you are consuming
Be flexible. Trial different amounts, types and timing of caffeine
Don't sacrifice sleep. Will caffeine negatively impact your recovery?
Practice! Always trial during training to work out the best strategy for you
And most importantly:
Team up with an AccSD – they'll tailor a plan to best meet your needs. To find one near you go to: http://www.sportsdietitians.com.au/findasportsdietitian