Sports Nutrition Course – Online & Hybrid
The criteria to become an Accredited Sports Dietitian with SDA includes completion of the internationally regarded SDA Sports Nutrition Course (SNC).
It is a key requisite to be able to use these trusted logos: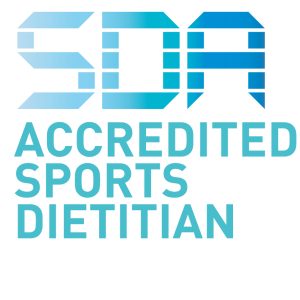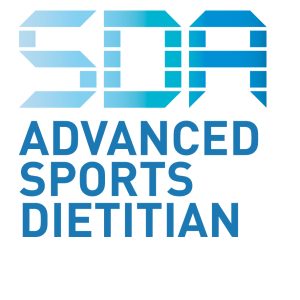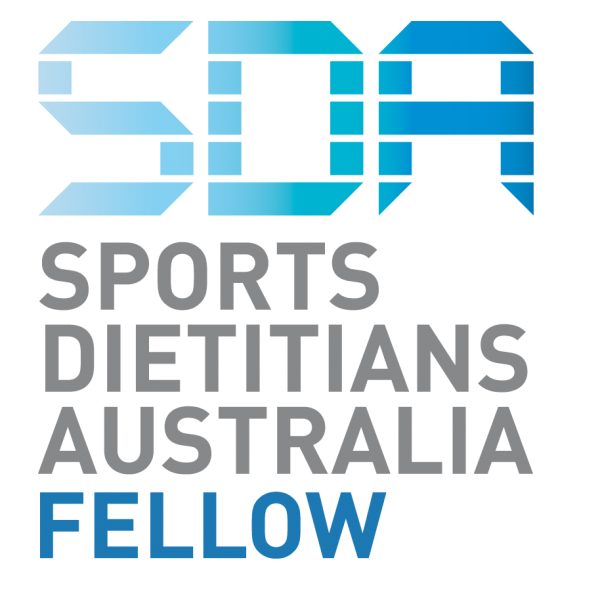 Demand for this course is high and an application process applies (please see below for more details). Preference to attend will be given to those currently working or volunteering in the field of Sports Nutrition and/or those who are on SDA's career development pathway.
Previously run as a 4-day face to face course, in 2020 the SNC was extensively reviewed and adapted into a comprehensive 13-week online course that launched in 2021. Particular attention was given to maintaining the exceptionally high quality of content and expert presenters the course is renowned for, in a more flexible format.
What you will learn:
The Sports Nutrition Course will educate you in how to convert the science of sports nutrition into practical and meaningful interventions for athletes and coaches. Nationally and internationally recognised sports nutrition professionals incorporate the latest information on sports nutrition and share their personal insights into working with athletes.
Topics include:
Principles of Training & Exercise Physiology
Sports Nutrition Principles for Training & Recovery
Carbohydrate Periodisation
Sport Supplements
Nutrition for Endurance Sports
Nutrition for Team Sports
Weight Gain & Protein Requirements for Athletes
Body Composition and Physique Athletes
Weight Loss and Relative Energy Deficiency
Hydration Assessment and Interventions
Endurance and Ultra Endurance Athletes
High Intensity Sports & Specialty Areas
Practical advice from the experts on:
Getting Involved in Sports Nutrition
Working with Athletes & Teams
Research in Sports Nutrition
How to Overcome Performance Issues
Planning a performance nutrition program.
Where can the course take me?
Learn about Reid Reale's story of how his career has unfolded since undertaking the Sports Nutrition Course.
Application Criteria / Pre-Requisites
Completion of a Dietetics degree (Bachelor or Masters level)
Min. 12 months post-graduation ie 1 year clinical experience or currently working in Sports Nutrition (paid or voluntary)
Being mentored by an Accredited Sports Dietitian and/or
Your employer/mentor believes this course would be beneficial to you (confirmed by Letter(s) of Recommendation)
SDA Member
Priority will be given to applicants who meet the above criteria.  Applicants who do not have the minimum 1 year clinical or sports nutrition experience but have a strong case for attending the course can submit an application that meets the following requirements for consideration:
Completion of a Dietetics degree (Bachelor or Masters level)
Strong interest in working in Sports Nutrition and/or potential employment opportunity confirmed by Letter(s) of Recommendation
SDA Member preferred
NB International dietitians are warmly invited to undertake the course.  Please note, that to progress to being an Accredited Sports Dietitian following the SNC course, participants also need to be an Accredited Practising Dietitian with DAA or hold a current Practising Certificate with the Dietitians Board of New Zealand ie at this time the AccSD credential is only available to Australian and New Zealand Dietitians (for the full criteria to be an Accredited Sports Dietitian, please click here).
Application & Registration Process
Step 1 – Register your interest (see below) to ensure you are kept up to date with upcoming courses.
Step 2 – SDA will email those who have registered their interest, inviting them to submit an application to attend the course (including Letter of Recommendation).  Note that preference to attend will be given to SDA members (you can join here).  A $500 deposit is required (refundable if not accepted into course).
Step 3 – Successful applicants are notified of their acceptance to attend the course.
Step 4 – Balance of course registration becomes due.
Step 5 – Access will be provided to the course platform prior to the course commencement date.
Letter of Recommendation
The Letter of Recommendation* must be completed by your Employer / Supervisor / Mentor or an SDA Member to:
verify your relevant experience;
confirm that the qualification you gain from the course has the opportunity be utilised; and
provide support for your ability to uphold the professional standards of an Accredited Sports Dietitian.
*More than 1 letter can be submitted if required
 Next Courses
The SNC is now run in two formats, fully online and hybrid.
Fully Online: 13-weeks of online content. Numbers will remain capped per intake to ensure focussed support for your learning. You will progress through the course alongside your future peers and colleagues, and the course involves several live sessions across the 13 weeks to provide you the opportunity to engage directly with experienced sports dietitian mentors and your fellow learners, as well as a ~30-45min one-on-one Zoom call with your mentor to discuss course content and progress, as well as your sports nutrition career aspirations.
Hybrid: this format utilises some components of the exclusively online format and will include online learning as well as 2 days of face-to-face learning in Melbourne. The online component will cover the theoretical aspects of the course, supported by two live Zoom meetups, and you will have 10 weeks to complete this content. The 2-day face to face workshop will cover the practical application of the content covered online. Attendance at the 2 face to face days is compulsory if you select this option, however contingency plans will be made in exceptional circumstances (e.g. unable to attend due to illness).
*Note: The content/learning outcomes for both formats are the same, it is only the delivery mode and timeframes that change
   Hybrid Course – 7 weeks online and 2 days face-to-face (F2F)
When:
4 September – 17 November 2023 (online)
Where:

Online – 7 weeks of course content completed over 10 weeks, including live Zoom sessions as a group

Thursday 23 & Friday 24 November for F2F workshop in the Cathy Freeman Room, Athletics House, 31 Aughtie Drive, Albert Park.

Course Convenors:
Alan McCubbin
Enquiries:
Sports Dietitians Australia
Applications open:

Applications are closed.

Course commences 4 September 2023

Course Fee:

$2050 for SDA members (including GST)

$2295 for non-members (including GST)

*Deposit of $500 at time of application included in total cost*

Comments:
 SNC Cancellation Policy
We now invite you to apply for the September Hybrid SNC. Please click on the link below to complete your application.
https://www.sportsdietitians.com.au/product/sports-nutrition-course-application-hybrid-course-september-november-2023
*Registration includes:
Access to Online SNC via the Moodle Platform
Access to SDA's leading Sports Dietitians
Course Completion Certificate
Textbook
Clinical Sports Nutrition, 6th Edition, Burke & Deakin
The textbook is not compulsory but is a highly recommended resource and is available for purchase through the SDA online store at $127 plus postage | e-Book version $127).
Register your Interest
To register your interest and to receive email updates regarding the application process for future Sports Nutrition Course please click here.  (Please note that this is to receive email updates only and is NOT the application form for the next course).
For any further enquiries regarding the SNC course, please contact Sports Dietitians Australia