How to Boost your Post-Ride Recovery in the Café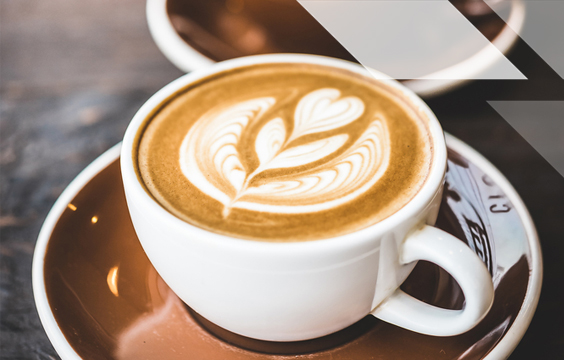 Cycling is synonymous with a café culture that, for some, is the motivation for jumping on the bike. For others it's the competition of winning segments on Strava and getting to coffee first.
No matter what type of rider, nutrition is a hot topic of conversation rife with some of the most entertaining myths, choices, and habits. No matter who you talk to, social to elite cyclists all seem to dive towards food choices they consider to be high in protein, second to their coffee order, as post-ride habits.
What many don't seem to have a grasp on is the portion size required to reach their protein needs, and the best 'bang for buck' items on café menus to achieve those needs.
What is recovery?
It's true that post-training protein is important for muscle recovery after exercise. But so is carbohydrate, water, vitamins and minerals, and of course the most underestimated factor, portion size.
The rule of thumb is to aim for 20-25g protein within the first hour of finishing training with the more serious cyclists able to quote it off by heart. Ask them about carbohydrate, however, and you will find a mixed response from those who avoid to those who consume it without consciously knowing it.
To help restore glycogen stores in the muscles a few ratio theories (carb:protein) exist to promote optimum recovery in the post-training hour window. They range from 2:1 up to 4:1. This means a range of carbohydrate from 40g – 80g.
Eating to match energy needs
Depending on the intensity and duration of the training ride, energy needs could be low to high and should be assessed for each individual. Consulting an Accredited Sports Dietitian will help to work these needs out for YOU and find suitable food choices.
Advice that won't change is to select nutritious foods, lower in fat and in particular saturated fat, that are high in both carbohydrate and protein. In the first hour post-ride, quickly absorbed carbohydrates (or high GI) have been associated with good recovery strategies.
Choosing from the café menu
With so much to think about when translating this into real food from café menus, here are some common options for you to see which ones fare best for optimal recovery:
Menu item
Energy (kJ)
Carbohydrate (g)
Protein (g)
Total fat (g)
Saturated fat (g)
Fibre (g)
Banana bread
(ave slice 85g)
1980
35
6.8
28.1

13.8

2
Raspberry/blueberry friand
(ave serve 85g, with fruit)
1370
28.6
7.1
20.1
8.8
1
Egg & bacon roll
(1 egg, bacon & BBQ sauce, Turkish bread)
2886
45.8
50.1
28

15

1.5
Berry smoothie
(no cream, reduced fat milk & natural yoghurt, 450ml cup)
1355
70
5
3
1.5
2.5
Egg on toast
(2 poached eggs on Turkish bread)
1540
27
20
15
5.7
2
Yoghurt cup with granola
(325ml cup)
1028
32
16.7
4.2
1
1.5
Regular latte coffee
(reduced fat milk)
504
12
10
2.4
0.6
0
Table 1: Average nutrition information for foods found in cafes taken from NUTTAB 2010 and 8700.com.au website data. Use as a guide only as serve sizes may differ between establishments.
And the winners are….
Poached eggs on toast with a regular latte coffee
Yoghurt cup with granola* and a regular latte coffee
Poached eggs on toast with a berry smoothie (high energy needs)
* Granola recipes vary as much as opinions on carbohydrates in cycling circles.  Ask if the granola used is low fat as many can add a significant amount more energy that you may not need.
Final tips
Most cafes serve eggs on Turkish or white toast

but if the option exists, wholegrain/multigrain or a seeded bread is always the more nutritious option.

The last thing to remember is spread on bread

– ask to have it on the side and, where possible, go without or replace with avocado.

If there are no options

that will suit for recovery, simply have a regular coffee and have breakfast as soon as you get home.