Food or Supplements: Which is Best?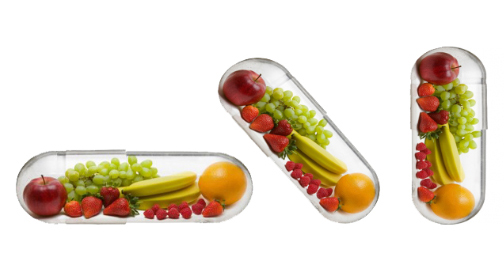 We all know the cheeseburger-and-fries competitor, the one who, despite using a drive-through after training as their version of quick recovery nutrition, continues to run PBs and win events. This same person is likely to take vitamins and other supplements because they know their nutrition is below average. Those who prioritise optimising their nutrition as part of their training regimen simply shake their heads at this attitude, while others might copy the practice thinking it will deliver them the same results!
What needs to be understood is that talent plays the greatest role in an athlete's performance. Talented athletes certainly appear to get away with poor nutrition, particularly when there is little depth of talent in a field. However, the difference between winning gold or finishing a season undefeated, can come down to millimetres or milliseconds – and that kind of difference can be achieved with optimal nutrition. Professor Ron Maughan of Loughbrough University, UK says it best: "A good diet will not make a mediocre athlete into a champion, but poor food choices can turn a champion into a mediocre athlete".
The International Olympic Committee (IOC) position stand is that "the use of supplements does not compensate for poor food choices and an inadequate diet". Reinforcing this importance of food, researchers have found that athletes eating a diet rich in nitrates from vegetables (not supplements) for just 10 days were able to enhance their exercise performance, compared to when they were eating their usual diet.
It is clear that active people would benefit most from consistently eating a nourishing whole foods diet, rich in a variety of whole foods. However, there may be situations where supplements may be beneficial to complement (not replace) a good quality diet and provide a suitable option for the very active – for example players who have very high energy needs and struggle to eat enough to meet their sports nutrition needs or travelling athletes who do not have access to their usual food preferences.
For busy athletes, eating something—particularly in the recovery phase—is better than having nothing. While it is important to be careful not to double up your recovery nutrition needs and don't dismiss whole foods in favour of sports supplements, the use of convenient prepackaged sports supplements may be helpful in achieving performance and sports nutrition goals. The advice on products usage and selection differs for each active person – for help with optimising your current eating plan and the use of appropriate supplements, an individual consultation with an Accredited Sports Dietitian is recommended.