SDA 2022 Member Only Workshop Event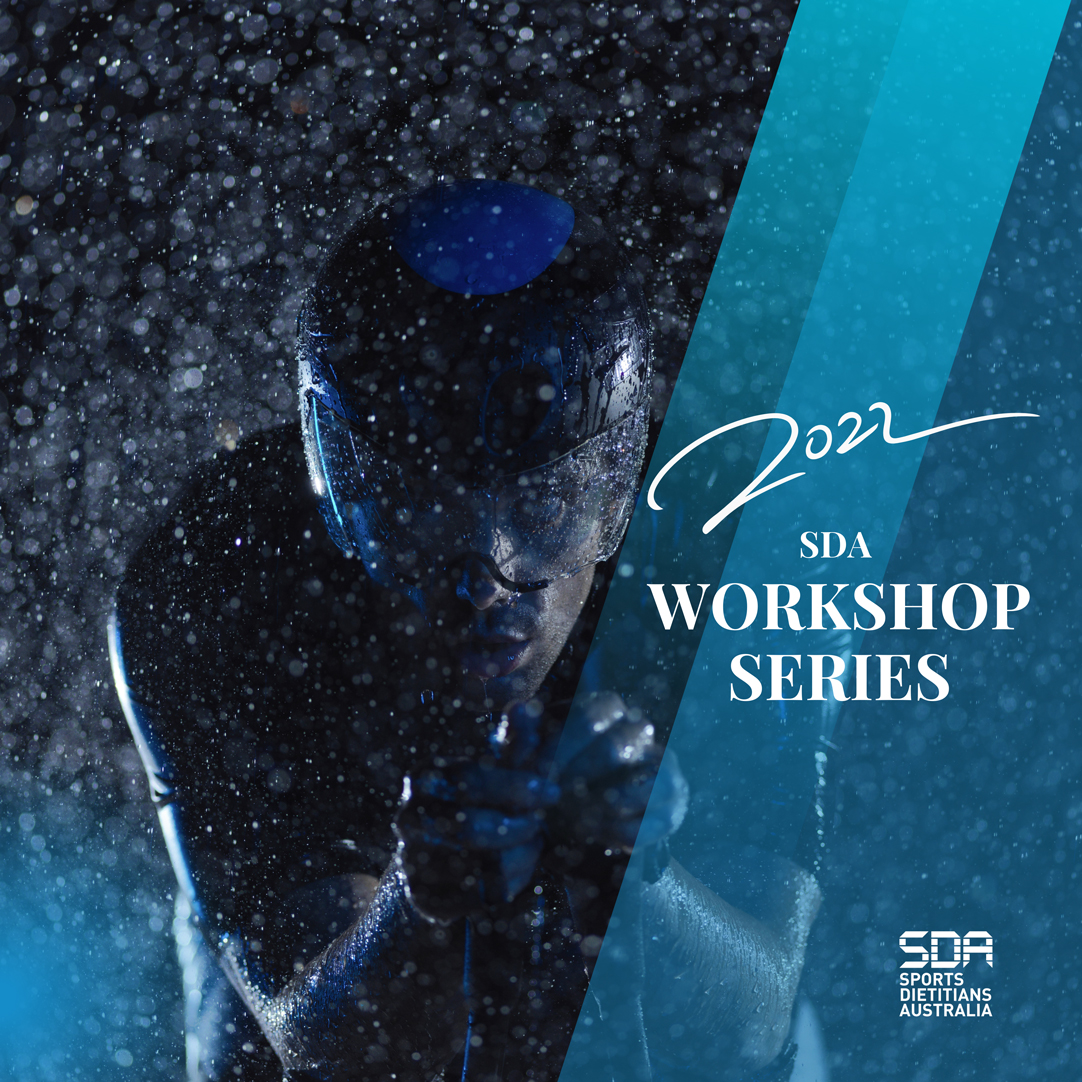 SDA is pleased to invite members to attend our full day F2F event at the Melbourne Convention and Exhibition Centre (MCEC) on Friday 18 November 2022 which not only provides key professional development but the opportunity to connect and collaborate with fellow SDA members.
We have developed an engaging program with three key workshops to provide you with practical learning opportunities in various aspects of sports nutrition practice including:
Masterclass: Nutrition for endurance athletes: Delivered by Alan McCubbin APD, Fellow of SDA and Greg Cox APD, Fellow of SDA this workshop will look at advanced theoretical concepts and their scientific rationale relating to endurance exercise, in the context of athlete health and performance. Registration is open to Accredited members and above, click here to view the learning objectives. Mandatory pre-learning includes the Physiology in Sports Nutrition webinar series (the 50% webinar series discount will be honoured for members who register for the Masterclass). If you need to purchase the webinar series as a masterclass pre-requisite, please contact info@sportsdietitians.com.au.
Gut and Exercise workshop: Developed and facilitated by Associate Professor Ricardo Costa APD, RD, AdvSD, Stephanie Gaskell APD, AdvSD and Chris Rauch APD, AccSD this workshop will examine factors affecting gut health in athletes.  Registration is open to all SDA members, click here to view the learning objectives. This workshop includes mandatory pre-reading, and an optional post-workshop laboratory session (at a later date) that will demonstrate how to perform a gut challenge during exercise, to assess an athlete's feeding and fluid tolerance and inform tailored race nutrition.
Social Media workshop: This workshop will be divided into two sessions.
The first session, presented by Dr Tracy McCaffrey and Melissa Adamski will give you the tools to step up as the health professional expert and help your voice be heard in a world where the misinformed voice of the 'proclaimed expert' can seem overwhelming. The workshop will also look at understanding your target audience and examine how to build trust with your audience to create stand-out communications that have an impact, source credibility, message credibility and authenticity.
Part two will be delivered by The Digital Picnic's CEO, Cherie Clonan as she walks you through a fully customised, industry-specific workshop that aims to reduce the content marketing overwhelm many business owners and marketing professionals feel when it comes to showing up [and sharing] online.
This session will include a deep-dive into best practice across Facebook and Instagram, including insights into the algorithm and how best to leverage it. We will explore how to develop a content marketing formula for success, including how to incorporate video marketing into key platforms, and why. We will look at how to step away from sharing content for content's sake and designing content with a much greater impact.
Cherie will spend time leaning into the full power of video marketing, in a way that honours all unique personality types and their varying comfort levels associated with video. Click here to view the learning objectives.