Food trucks – enjoying yourself without compromising your training goals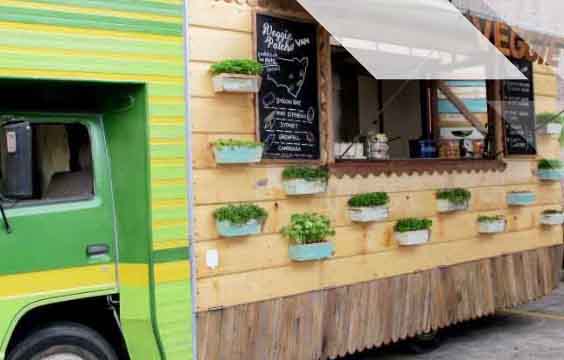 By Felicity Curtain, Student Dietitian
The last few years has seen food trucks take over as the dining trend of the moment, and they're showing no sign of slowing down.
Moving beyond events like festivals and theme parks, food trucks are now rolling out all over the country, with many varied cuisines and creative dining options.
They're fast, and the food is usually made fresh to order, but like all takeaway fare, food trucks can be a trap for unhealthy food choices.
Follow these simple steps to enjoy your food, optimise recovery, and avoid compromising your training goals.
Check out the menu first – Just like restaurants, browsing the menu before you arrive can take the confusion out of ordering. Food trucks usually communicate via social media, so check out Facebook or Twitter for updates and links to daily menus. Websites like Sydney Food Trucks and Where The Truck At provide up to date information about the whereabouts of your favourite food truck, with links to their websites and menu information.
BYO sides – extras like fries and soft drinks can add on unnecessary energy, salt, saturated fat, and refined sugars, turning an otherwise healthy meal into a blow out. Bringing your own bottled water and satisfying snacks like air-popped popcorn or unsalted nuts, to avoid the temptation of adding on extras.
Downsize – Just like restaurants, portion sizes are often larger than necessary. Listen to your hunger signals and choose a size suitable for your appetite, and try to stop when you are comfortably full. Leftovers can always be kept for later!
Maximise the plant foods – Basing your meal around vegetables is a great way to pack in nutrients, and help towards meeting your '5 a day' quota. Vegies are low in kilojoules and high in fibre, so going heavy on the veg will fill you up without exceeding your energy needs.
Don't be afraid to make alterations –As many food trucks make food to order, there's the option to customise your meal. Whether this is to meet a dietary restriction, or enhance the nutritional content of your meal, most vendors will oblige with requests. Why not try omitting bacon from your burger – to save on saturated fat and salt, or adding extra salad to your meal for an additional vegie hit?
Make the most of your surroundings – Eating out usually involves extended periods of sitting, so take advantage of the opportunity to dine out in the open. After you've enjoyed your food truck meal, get moving and take a walk. Often food trucks are parked in interesting parks or other areas, so enjoy the scenery!