Recognising one of sport's best kept secrets – Accredited Sports Dietitians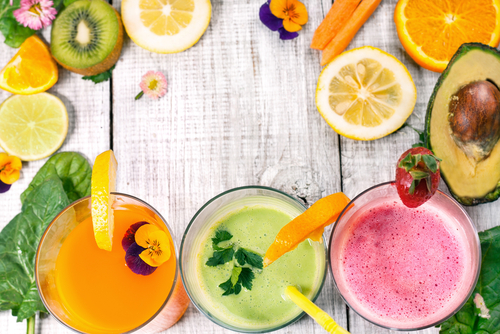 2013-2014 was an interesting year in Australian sport – a year where the extensive use of questionable supplements and alleged use of injectable pharmaceuticals in elite sports was exposed, along with the equally questionable so called 'experts' at the forefront of its administration. Apart from the obvious breaches to ASADA/WADA codes, the unknown future health risks to athletes involved, and the lack of qualifications of the 'scientists' involved, another central issue to the transgressions appears to be poor governance within some clubs.
It's interesting to note that anyone applying for a hospital dietetics job would expect a position description that outlines the expectations of the role and the key attributes required to deliver on them, a rigorous recruitment process, management and peer support, and a performance appraisal and review process. Sadly, to date, this is been severely lacking in many professional sporting clubs.
Fortunately, positive change is underway with sporting codes developing new protocols and policies to ensure the events of 2013 are not repeated. Central to these new frameworks is the role of Accredited Sports Dietitians as an integral member of the high performance team in professional sporting teams.
It is acknowledged that there is now a high level of competition with who can, and do, offer nutrition services in the sporting world. However only Sports Dietitians Australia (SDA) Accredited Sports Dietitian members are appropriately qualified to support teams and athletes to perform at their very best in a safe and ethical way.
As a network of qualified dietitians*, with further training and practical experience in sports nutrition, SDA members are at the forefront of evidence-based, scientific nutritional support.
SDA Accredited Sports Dietitian members participate in a rigorous assessment process to attain this qualification and be recognised as such. This includes regular audit and re-accreditation every 3 years. SDA's Career Development Pathway is highly regarded and valued by our members and recognised nationally and internationally. It sets the benchmark for knowledge and practical experience required to be called an Accredited Sports Dietitian. Members with higher level academic qualifications and practical experience are recognised as Advanced Sports Dietitians.
Further, the network of Sports Dietitians is strong and collegiate, with nutrition best-practice information and ideas shared freely ensuring integrity and a high moral compass amongst the membership. Only safe and ethical practices safeguard the wellbeing and performance of any athlete.
The role of an Accredited Sports Dietitian is to maximise performance through nutrition by providing practical strategies, guidelines and policies as well as support to athletes and staff regarding the strategic timing of food and fluids. Integration of supplements at key time points will be driven by clear, evidence based supplement policies and protocols. The Accredited Sports Dietitian will have a fundamental role in the management of body composition to help athletes achieve and sustain individualised targets to enhance performance and minimise injury risk.
Accredited Sports Dietitian responsibilities in a team setting are many and varied and can include:
Anthropometric testing and body composition manipulation
Development and maintenance of evidence based supplement program and injury nutrition protocols
Communicating emerging research, sports nutrition 'hot topics' and issues to players and staff
Providing individual, performance focused, nutrition plans for players in consultation with key staff
Travel and match day nutrition planning
…to name just a few.
SDA has developed a series of resources for sporting teams, clubs and organisations to assist them in recruiting the best possible sports nutrition staff. These include proposed position descriptions with expected roles and responsibilities of sports nutrition professionals within sporting organisations, and activities and outcomes sporting organisations can expect when engaging the services of an Accredited Sports Dietitian. SDA supports moves by clubs to have a multidisciplinary supplement panel/committee established which drives policy and recommendations. Not only can an Accredited Sports Dietitian play important role in the decision making of the panel, it also ensures transparency within the club and prevents the actions of individuals overriding the overall supplement policy of the club.
Finally, SDA continues to collaborate and advocate with SMA and ESSA around the role of Accredited Sports Dietitians as the 'go-to people' for the prescription of sports supplements in professional clubs.
There is a nation-wide network of Accredited Sports Dietitians which can be found on SDA's website. Perhaps once a 'best kept secret', Sports Dietitians are now at the forefront of sports nutrition practice in Australia.
*The minimum academic requirements for SDA Accredited Sports Dietitians are a Nutrition and Dietetic Qualification (undergraduate or postgraduate), a minimum of 2 years clinical experience as well as further sports nutrition accredited studies.