The Best Way To Eat At the Winter Olympics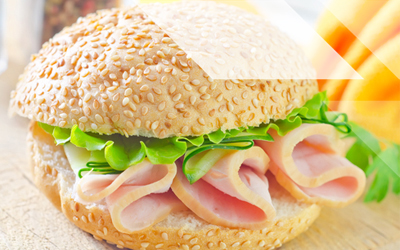 It's going to be a big February for Australian athletes competing in the 2018 Winter Olympic Games. Years and years of preparation will be put to the test on the slopes of Pyeongchang in South Korea.
To get an insight into what is involved in competing as a winter sport athlete, we spoke to former Australian National Alpine Team skier Katya Crema, who produced Australia's best result at the 2014 Sochi Olympic Winter Games in Ski Cross, placing seventh.
Can you give us an idea of some of the challenges you face as a winter athlete, particularly when training at altitude?
Is hydration something you need to think about much as a winter athlete?
Like any sport, summer or winter, hydration is extremely important. It is easy to get dehydrated at high altitude when we are spending up to 6 hours skiing per day. Furthermore, our fluid losses increase through respiration in the cold dry conditions. Being well hydrated keeps you more alert, gives you more energy, and allows you to perform at your peak. I always travel with a packet of electrolyte tablets just in case I am unable to get enough fluids in throughout the day.
What are some good 'on the go' snacks for when you are up on the mountain?
I always pack a lunch box with me for the ski hill. It depends on how long the day is, but generally it will include things like a sandwich, a protein bar, a banana, dried fruit and nuts, an orange juice popper, and some chocolate. I always pack more rather than less!
Do you crave hot foods all the time like we seem to do on a cool day in Melbourne?
It's difficult to eat hot foods when we are training on the ski hill, especially when we are tight for time. It's also never ideal to have a big heavy meal during training. I prefer to eat smaller snacks regularly instead of having one big meal. In my sport, it doesn't feel so great to be racing on a full stomach. So sandwiches and snacks for lunch are generally the go. Occasionally I will pack a thermos of tea to warm me up for when it is really cold.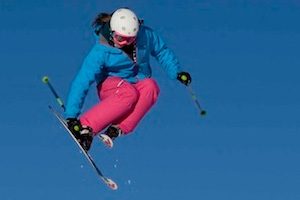 What is your favourite pre-competition meal?
My favourite pre-competition meal is a hearty breakfast of muesli, yogurt and fresh fruit, followed by a soft-boiled egg. And of course a good coffee! That definitely gets me going in the morning, isn't too heavy, and will give me enough energy for a race. The caffeine kick starts my morning… and keeps me sane!
What do you typically consume as a recovery snack or meal after training?
My ultimate recovery snack after a hard training session is a chocolate milk and a PowerBar protein bar. The chocolate milk has protein, carbohydrates, and is rehydrating at the same time. And the PowerBar gives me that extra protein boost I need after a session.
Can you please talk us through a typical training or competition day, and where nutrition fits in?
A typical competition day always starts with a big breakfast. If I don't eat enough in the morning, I get hungry early and it can take away from my performance. We generally ski all morning without stopping until lunch, so I will pack snacks with me that are easy to eat on the ski hill in between training runs (e.g. a banana, dried fruit and nuts, some chocolate). Lunch is either pre-made (eg, a sandwich) or at a café / restaurant… depending on where we are and what we can find. The afternoons are usually taken up by a recovery session in the gym and physio. I tend to get hungry in the mid afternoon, so I will snack on a protein bar or fruit. Dinner varies incredibly from country to country, so I have learnt to expect anything!
Have you made any changes to your nutrition since working with a Sports Dietitian? How has this impacted on your performance?
After discussions with my coach and physical trainer, it was decided that I needed to put on some muscle mass. I was on a hypertrophy training program for eight weeks that was designed to build muscle and add 5kg to the scales.
In order to achieve such a goal, I worked closely with the OWIA (Olympic Winter Institute Australia) Sports Dietitian Siobhan Crawshay. I made changes to the amount of protein I was consuming during the day, the general volume of food I was eating, and the timing of it all. We found that I was able to put on the desired 5kg of muscle mass gradually throughout the eight-week period by consuming larger volumes of protein five times per day, as well as eating a balanced, healthy diet. I have since sustained the weight by making sure I am eating enough, particularly around training sessions.
The increase in muscle mass has had a significant positive affect on performance. I am not only stronger and more powerful, but the weight also helps to pull me down the mountain faster.
What is the food you would eat first when you land back home in Melbourne from an international trip?
The food I crave most whilst overseas for up to five months in North America and Europe is seafood. First meal when I get home will definitely be a big fresh sushi and sashimi platter!
So there you have it! A few insights into the rigorous training regime and nutrition plans required by our elite Winter Olympians. We wish all of the Australian Winter Olympic team the very best of luck for PyeongChang 2018.